Engaging customers directly with your business
If mobile is the core of your business, Fapshi can build an app that provides your customers with a superior user experience and gets them as engaged as you would want them to be. Whether you're an individual or an established business, we are an application developer that knows exactly how to turn your valuable idea into reality.
The whole world uses mobile. To make things right the first time, we follow the best coding practices to create software applications, and strict internal processes of delivery and quality control.
Why do you need a Mobile App?

Mobile apps are never lacking in interfaces or mechanisms for capturing user feedback. Depending on the purpose the feedback is intended for, each of these interfaces have their advantages and disadvantages. You can use surveys, rate-my-app prompts, or even widgets to get feedback.

Mobile apps are one of the major elements of modern tech that are consistently changing how consumers shop and satisfy their needs. With the increasing pace of technological advancement, consumer expectations also grow. Mobile apps are often a great channel for meeting these expectations. Modern consumer behavior prioritizes convenience, and apps make that available at the customer's fingertips

Doing business profitably in the 21st century is almost impossible without customer insights. If you're looking to have a winning marketing strategy, you must ensure that it revolves around actual customer behavior.
Your mobile app can serve as a reliable and valuable source of consumer insights.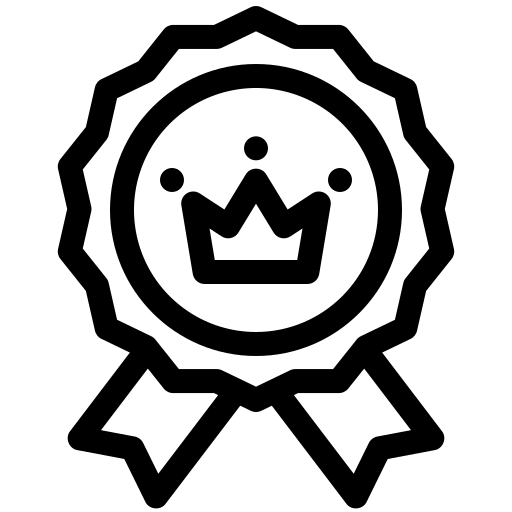 The more value you offer your customers, the more interest they develop in your brand. However, it is impossible to achieve a deep brand experience without deliberate branding efforts – here's where branded mobile apps come in. More than old-school brand marketing options such as TV or outdoor advertising, branded apps have proven highly effective in recent years.

A high customer retention rate is a major component of almost every successful business. It's often possible to maintain a high retention rate by offering great value to your customers and ensuring that they're always satisfied. These would include instant rewards, coupons, personalized product/service recommendations, among others.

The first glaring advantage digital marketers enjoy when businesses go mobile is the direct access to user information. The data collected from user sessions and entry points into your app can be very useful for improving your marketing campaigns. Push notifications, in-app clicks, response time all promote a greater return over investment for your business.
Do you need a team of engineers to execute your project with the best quality and on time? Do you have an idea but are not very sure how to go about it? Reach out to us now, let us work with you!
Frequently Asked Questions
Depending on the type and complexity of the application, about 80% of the cost falls within the range of 400,000 F CFA to 1 Million F CFA. This price range can vary considerably depending on the complexity of the project, so it is a good idea to discuss with the development team to clarify your idea, and create a requirements specification document for the app in advance to make an informed decision whether or not to move forward. We at Fapshi could work with you to come up with the requirements specification document for free. All you need do is contact us.
Well, mobile is always necessary. The caveat is which type of mobile experience you want to provide for your users. A typical web project must be optimized for usage on standard mobile devices, as a high percentage of users will access the application from their smartphones. If the volume of mobile traffic is exceptionally high or functionality for a mobile experience is complex enough, sometimes it is necessary to create a mobile application to support the best experience and reliability.
With recent spikes in mobile traffic over other devices and forecasts of its exponential rise, it no longer is a question of whether your company needs a mobile app development strategy – because you undoubtedly do – but whether a mobile app or a responsive mobile website will serve your business better.
At face value, mobile websites and apps can look very similar; however, they are two very different mobile mediums. Deciding which medium serves your needs best depends on several factors, including target audiences, budget, and intent. To make it easier for you to determine where you need to focus your efforts, contact us.
Statistically speaking, the numbers do favor mobile apps. A recent report from Sensor Tower revealed that consumer time spent on mobile apps and app installs grew significantly during the first half of 2020, reaching $50.1 billion worldwide across the App Store and Google Playstore. While this growth was driven by COVID-19 and its impact on user behavior, this figure is up 23.4 percent from the first half of 2019 and is set to continue to rise.
The same report also estimated there were 71.5 billion first-time app installs during the first half of 2020. That is an increase of 26.1 percent year-over-year, giving even more incentive for businesses to develop an app service.
However, the right choice depends on your business objectives. If your goal is to offer mobile-friendly content to a wide range of people, then a mobile website is probably the way to go. However, if you want to engage better, interact with, and communicate with your customers to drive customer loyalty, a mobile app presents itself as a better option.
In many cases, you may decide you need both a mobile website and a mobile app. If done correctly, both can be strategic and valuable choices. So when it comes to your brand's mobile strategy, it's not a question of a mobile website or an app, but perhaps a two-pronged approach.